Brisbane's Most Trusted Locksmith
Fully-Licensed Technicians
Years of Professional Experience
Punctual Locksmith Services
A Wide Variety of Services
Call us on 0429 197 981
FAST FREE QUOTES
Get Expert Locksmith Services for all your Lock and Safety needs. Call us on 0429 197 981 now or fill-up the form below!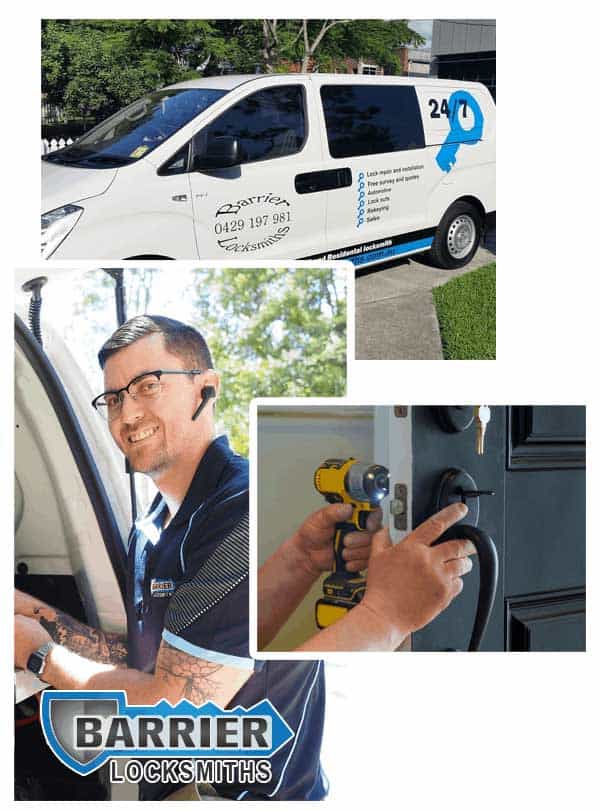 Locksmiths In Brisbane
Welcome to Barrier Locksmiths: A Dependable Local Locksmith Brisbane Close to You
We're a reputable local locksmith company with over 16 years' experience in the industry covering the whole of Brisbane and the surrounding suburbs.
Whether you're locked out, locked in, or been broken into, we can help. If you have any kind of key, lock, or security situation that calls for the services of a 24-hour emergency locksmith, the team at Barrier Locksmiths is on hand to help resolve any issues you may have.
No matter what time of the day or night, Barrier Locksmiths provide a professional and reliable locksmith service to resolve your key, lock, or security situations and leave you feeling more safe and secure in your home or workplace.
Locked in or Locked out? We're happy to help you with your locksmith Brisbane needs! Just call us on 0429 197 981 so we can resolve this for you!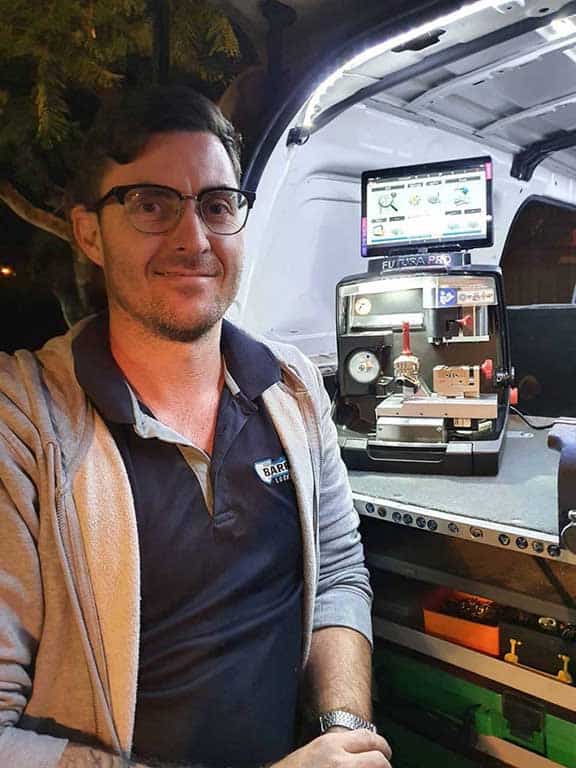 After-Hours Reliable Locksmiths Brisbane
Here at Barrier Locksmiths, we are both security licensed and trade qualified, so you can rest assured that all work carried out by us is completed to a very high standard. We service all parts of Brisbane, including Chermside, Indooroopilly, Fortitude Valley, Stafford, Hamilton and surrounding areas.
Barrier Locksmiths is a locksmithing company based in Chermside West, North Brisbane. We have over 16 years of experience in the industry we cover anything from quick and convenient lock replacements to the fitting out of new premises and also key-cutting services.
At Barrier Locksmiths, we pride ourselves on delivering fast, reliable and friendly service, whilst providing the cheapest option available for you. We operate 24 hours a day, 7 days a week,  with Eftpos facilities for complete convenience. For assistance, contact us today, we look forward to helping you!
If you are searching for a locksmith that is quick, convenient and reliable, you have come to the right place. For assistance, contact Barrier Locksmiths on 0429 197 981 – we will be there to help in no time!